Want to hear more from the actors and creators of your favorite shows and films? Subscribe to The Cinema Spot on YouTube for all of our upcoming interviews!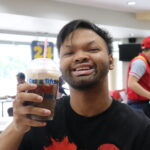 A film and television critic with a Bachelor's of Arts in English Literature with a Writing Minor from the University of Guam. Currently in graduate school completing a Master's in English Literature.
Atlanta Season 3 has reached its conclusion, and yet the show itself is still far from its end. Noteworthy details to discuss in this week's last "short film" of Donald Glover's surreal comedy-drama television series. Until later this year, that is. The final episode of the season is titled, "Tarrare". It is written by executive producer Stefani Robinson and directed by Glover.
In this review, I will be discussing Atlanta Season 3 Episode 10. There will be no spoilers here, as the title of this article suggests. Nonetheless, please read ahead at your own discretion to avoid any possible revelations.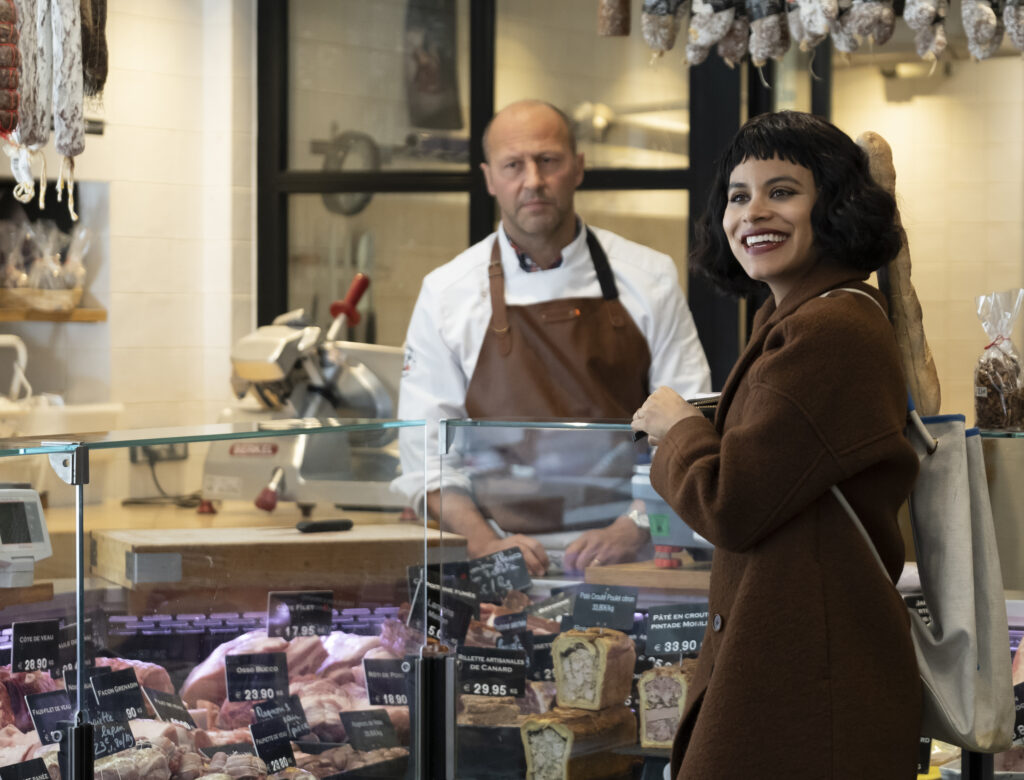 Plot Synopsis
According to FX Networks, here is the logline for the Atlanta Season 3 finale.
Yo Tarrare was a real person. Wild. They gotta stop biting these better shows tho.

FX Networks Press Room
Discussion
At thirty-six minutes, "Tarrare" is a beautiful way to wrap up Atlanta Season 3. The narrative of this week's episode closely resembles that which you might have seen in the film, Amélie, which is referenced at one point. While 60% of the season took place in Europe, only a handle of those six episodes took place in Amsterdam; most recently, "New Jazz". We did not get a lot of Van Keefer (Zazie Beetz) this season, and when we did, the spotlight did not maintain much of a focus on her. She finally takes center stage and turns a few women — Shanice (Shanice Castro), Xosha (Xosha Roquemore), and Candice (Adriyan Rae) — into her victims, albeit not on purpose, of course.
Unlike the previous nine episodes of Season 3, this episode made me feel warm, cozy, and full of wonder, like the urination kink addressed in the opening scene. The casting team brought up a neat roster of talented individuals, including Alexander Skarsgård. (Although, to speak of his performance or role in the episode would be to spoil a great deal of the plot, so I will leave it at that.) I want to get to highlight a few characters in a bit, but first, let me talk about the aesthetic look of the episode.
Paris is More Taken Than Before Midnight
Looks can be deceiving. Every hardcore viewer of Atlanta knows this. While the episode does take place in Paris, I did not expect it to be anything of a dialogue-heavy narrative much like Linklater's work on the Before (Sunrise, Sunset, Midnight) trilogy. Whatever you see of Paris, France on social media, namely, Instagram is not all picturesque as you would believe. Rather, "Tarrare" shows us a realist perception of the area, much like how the talk of a "piss kink" is pushed to the background. Perhaps this is why Liam Neeson was referenced in "Cancer Attack" and then actually makes an appearance later in the season.
Green's production design in this finale appears simple yet not too extravagant. (I'm looking at you, "White Fashion".) Each set piece depicts French life in as few details as possible, save for a dinner table, the library(?) in that same building, and a museum. There is one set that gave off horror movie vibes, and once the title of a certain film popped up in my mind, there you have it… A character said it for me. "Tarrare" takes on a whole new meaning once you realize the connection, and I think it's something beyond a "hunger artist" type. This fits what Van is like at this point and how she defines herself.
I would also like to discuss Yau's costume designs, along with Armstrong's and Terry's make-up and hair, respectively speaking. You can tell that Shanice and Xosha are just visiting from the United States with the outfits that they wear; meanwhile, we have Candice, who has a businesswoman-type costume to show that her role in the episode is to engage in foreign affairs. While the latter takes on a bougeois look, we then have Van, who is just uncanny from what we have seen of her in previous episodes of the show. I think the team here did a terrific job showcasing the disparities between the classes, much like how the narrative takes a weird spiral after the "piss kink" conversation.
The Crew of Atlanta 
Donald Glover, Paul Simms, Dianne McGunigle, Stephen Glover, Hiro Murai, and Stefani Robinson serve as the executive producers of the series. Janine Nabers serves as the co-executive producer, while Alex Orr, Cass Marks, and Kaitlin Waldron serve as the producers. Ibra Ake, Taofik Kolade, Jamal Olori, and Francesca Sloane serve as the supervising producers. Jordan Temple serves as the co-producer of the episode.
Alexa L. Fogel serves as the casting director. Kate Rhodes James serves as the casting director for the U.K., France, and the Netherlands. Aurelie Avram serves as the casting director for Paris. Francesca Bradley serves as the casting associate. Kathryn Zamora-Benson is the U.S. casting associate.
Stephen Murphy serves as the director of photography. Kyle Reiter serves as the editor of the episode. Jen Bryson and Cameron Ross act as the assistant editors. Eric Binmoeller works on visual effects, while Ashley Sengstaken serves as the visual effects coordinator.
Jen Malone and Fam Udeorji return as the music supervisors, with Whitney A. Pilzer as the associate music supervisor.
Jonathan Paul Green returns as the production designer of the episode. Celia Yau serves as the costume designer. Sophie Coombes is the set decorator. Lynda Armstrong is the head of the make-up department, while Shunika Terry is the head of the hair department.
In the Paris unit, Xavier Roy is the producer.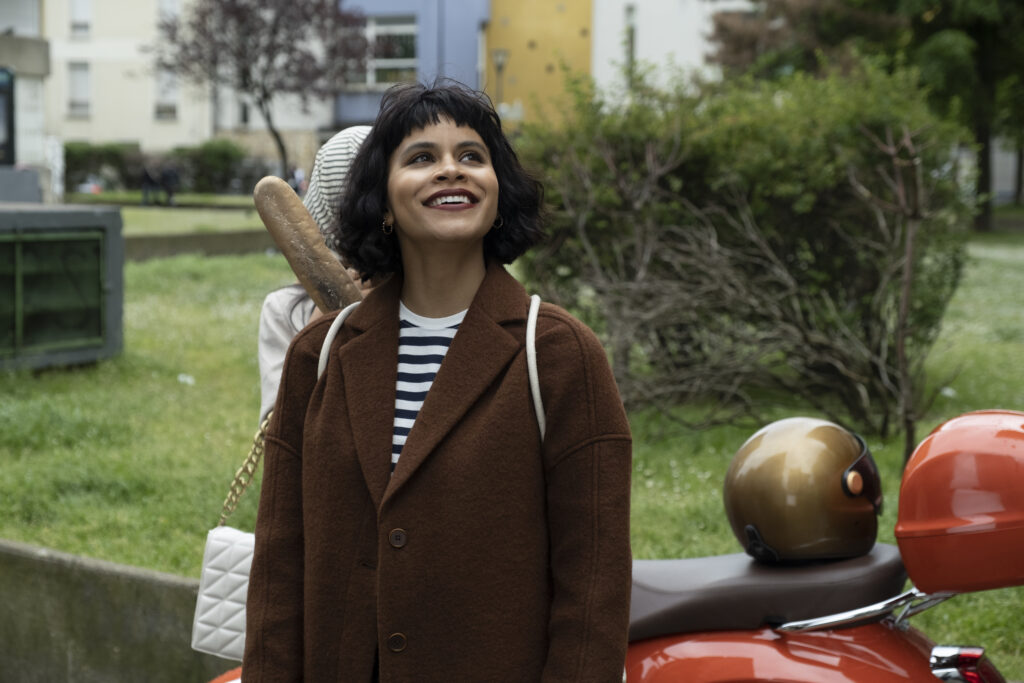 The Cast of Atlanta
Donald Glover makes an appearance as Earnest "Earn" Marks. Brian Tyree Henry and LaKeith Stanfield are credited as their respective characters, Alfred "Paper Boi" Miles and Darius Epps. Zazie Beetz stars as the female lead, Vanessa "Van" Keefer.
Alexander Skarsgård guest stars as himself. Shanice Castro and Xosha Roquemore also appear in guest roles as cousins Shanice and Xosha, respectively. Adriyan Rae stars as Candice, a mutual friend of both Van and Xosha.
Odysseas Konstantinou stars as Carlos, a security guard at a museum, while Yoli Fuller plays a man named Emilio. Soraya Garlenq plays the host of the dinner party, while Guillaume Royer appears as a sous chef.
Mael Besnard plays Marcel, a chef at the party. Frédéric Deleersnyder plays a busboy, while Florian Bresler plays a second waiter. Lotfi Zarouel plays a businessman.
Performances and Character Developments
Beetz is freaking excellent as Van in this finale of Atlanta Season 3. I noticed how much she has developed throughout the past thirty-one episodes and how her former partner Earnest "Earn" Marks (Donald Glover). While we can compare the two characters to Tony and Carmela Sopranos' dynamic in HBO's hit drama series, The Sopranos, Van has a huge Carmela arc going on here. She does so much in less than the thirty-six minutes, including a reference to Peele's Get Out; and all of her scenes are just magnificent.
I love how concerned Rae portrays Candice. While we do remember her from the "Champagne Papi" episode of "Robbin' Season", Van was then trying to omit herself from the friendship machine to do her own thing. Candice returns and has become a whole new person, much like her close friend is now. That dynamic between them still exists, and I appreciate that Rae's character is trying to reconnect.
Roquemore's Xosha has a lot of what I was thinking throughout the episode spoken aloud, such as "Why the baguette?", "This place seems like [a horror movie]", etc. She is so funny in this episode, especially alongside Castro's Shanice, who… Just wait for the whole episode to play out and find out why I find her just as hilarious. I like how both of them speak truths that are so straight-faced but simultaneously make me laugh at the absurdity of the current circumstance. Even in the dinner scene, there is something substantial to have fun with.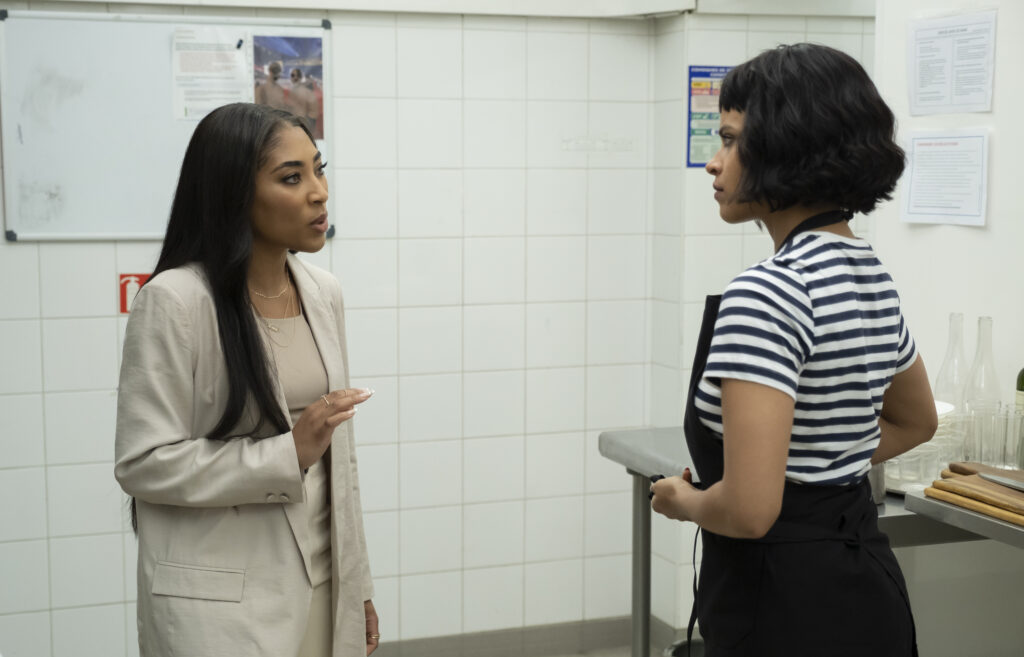 Final Thoughts on the Atlanta Season 3 Finale
The whiteness theme of this episode is not so apparent, but you have to look at the performances of not just the actors but the narrative as well. Once you get past the "piss kink" part of the episode, you can make it through the rest of the scenes. Another Season 3 theme we do not get much here is that of phantasms, i.e., ghosts; and it is not until the post-credits scene (yes, there is one) that sets up what we have to look forward to with the final season. I have some theories and questions to voice, but I want to know your thoughts on this episode once you see it!
With how "Tarrare" ends, I think it all makes sense, and we must avert our attention to the Gothic literary device of the double to find out more. I think the episode is akin to Taken in the way that we have characters trying to save Van from becoming somebody she isn't. Overall, a satisfying way to conclude Atlanta Season 3.
Donald Glover's Atlanta Season 3 is now on FX and streaming via Hulu!
Have you seen Glover's series? If so, then what are your thoughts on it so far? Let us know! For more comedy and drama-related news and reviews visit and follow The Cinema Spot on Facebook, Twitter, and Instagram!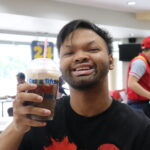 A film and television critic with a Bachelor's of Arts in English Literature with a Writing Minor from the University of Guam. Currently in graduate school completing a Master's in English Literature.