Want to hear more from the actors and creators of your favorite shows and films? Subscribe to The Cinema Spot on YouTube for all of our upcoming interviews!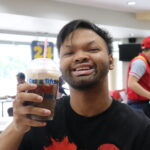 A film and television critic with a Bachelor's of Arts in English Literature with a Writing Minor from the University of Guam. Currently in graduate school completing a Master's in English Literature.
Aaron Guzikowski's Raised by Wolves aims for the top, only to fall and have our characters fight for their survival. The second season's third episode is titled, "Good Creatures". It is written by series co-executive producer Julian Meiojas (White Collar, The CW's The Flash), with Sunu Gonera ("Remember the Name", Snowfall, 13 Reasons Why) taking over the director's chair.
In this review, I will be discussing Raised by Wolves Season 2 Episode 3. There will be no spoilers here, as the title of this article suggests. Nonetheless, please read ahead at your own discretion to avoid any possible revelations.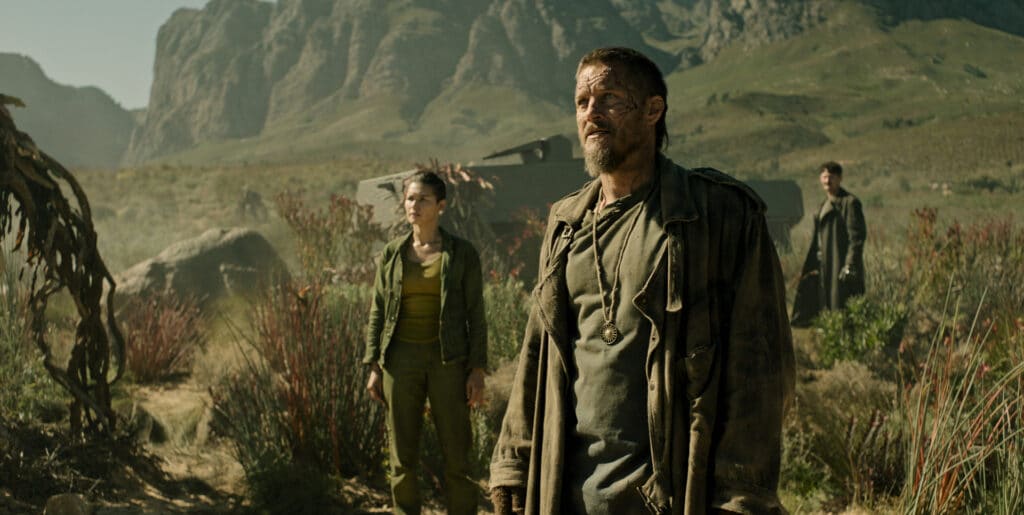 Plot Synopsis
According to WarnerMedia, here is the synopsis for Raised by Wolves Season 2 Episode 3.
Using his mysterious new powers, Marcus rescues a group of Mithraic prisoners, while Mother discovers the serpent is not a maneater but an herbivore. Father works through his frustration over Mother's decision to spare the serpent's life by engrossing himself in his work project, the regeneration of an ancient android.

WarnerMedia
Discussion
"Good Creatures" does not possess as much action like the previous episode of Raised by Wolves. There is a logical reason behind this. Still, Season 2 Episode 3 is impactful in its use of the narrative structure, that is, the three-act structure of basic storytelling. Kolja Brandt takes over as the director of photography, while Tom Hannam serves as the production designer for the episode. Birrie Le Roux serves as the set decorator for the episode. With their help, the overall look of the episode turns out just magnificent. It begins with a sort of Dune or The Lord of the Rings atmosphere then ends with an old-school Mad Max feel to itself.
Stephen Philipson and Jennifer Macfarlane team up in the editing department. I found certain cuts between scenes to be rather awkward. Although, having seen an early version of the episode, I'm sure there is more polished in the final draft that makes it to HBO Max.
The series' Biblical allusions continue. At the beginning of the episode, Father is told, "To the Trust, the shepherd is just as disposable as his sheep". I do believe that Father and Mother represent the Savior figures of Raised by Wolves since their own children serve as their followers. However, the children, of course, have their own opinions and are allowed to make their own decisions.
The Cast of Raised by Wolves Season 2 Episode 3
As always, Amanda Collin portrays Mother/ Lamia. Abubakar Salim plays Father, while Winta McGrath plays Campion. Jordan Loughran, Felix Jamieson, Ethan Hazzard, Aasiya Shah, and Ivy Wong play the respective adopted Ark children: Tempest, Paul, Hunter, Holly, and Vita.
Niamh Algar portrays Sue, an atheist soldier/ medic, while Travis Fimmel plays Marcus Drusus, leader of the Mithraic cult and Sue's former partner. Peter Christoffersen portrays Cleaver, a member of the atheists, while Matias Varela makes an uncredited appearance in the episode as Lucius.
Kim Engelbrecht plays Decima, a Mithraic engineer, while Morgan Santo plays Vrille, her custom model android. James Harkness plays Tamerlane, while Jennifer Saayeng appears as Nerva.
Susan Danford, Loulou Taylor, Litha Bam, Garth Breytenbach, Shoko Yoshimura, Daniel Lasker, and Jenna Upton return as their respective characters, Justina, Cassia, Bartok, Den, Mastema, Furfur, and Danjal. Michael Pennington voices The Trust.
Joseph May voices a holo-sphere, while Carel Nel reprises his role as Bic from the Season 2 premiere. Liam Bosman plays Calix. Christopher Gabriel portrays an android named Billy.
Melt Sieberhagen plays Stone. Mikkie Dene Le Roux plays a colonist, while Richard Lothian is a tank computer.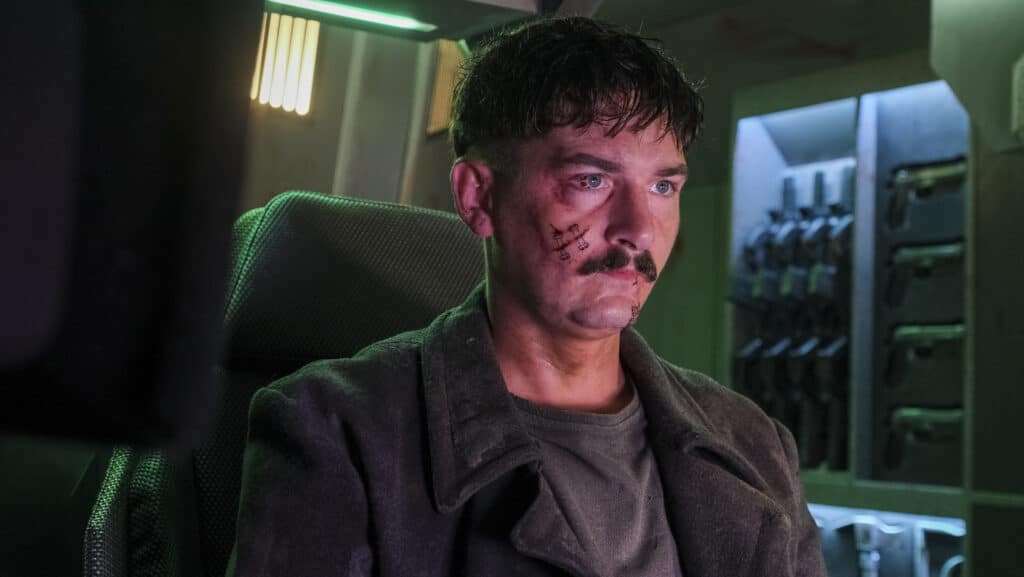 Performances and Character Developments
Collin's scene where Mother finally confronts the serpent — along with the build-up behind it — is just outstandingly amazing. As an android, she is reduced to solely human-like functions and yet, the actress does well as the character. Her part of the story in this episode is akin to that of Abraham's attempted sacrificing of Isaac in the Book of Genesis. You expect something tremendous will occur, but instead, a great twist awaits at the crest of the mountain.
Salim's Father also develops well in the episode. Similar to Mother, this male android can bring vitality to any person or thing he so chooses. It's convoluted yet full of beauty what the character is capable of accomplishing. This helps give him a purpose in his life on Kepler-22b, that he can do something aside from protecting his children. Now, he can provide for them.
I love Father's dynamics both with Algar's Sue and Hazzard's Hunter in this episode. We never see Father and Sue on-screen together, and Season 2 is where we see this happen. I admire that Sue is able to get along with every one of the family members, except for, unfortunately, Paul. On the other hand, Father's relationship with Hunter evolves, and by this point, they have now become something like father and son. They share some scenes in the final act of the episode that I believe are rather wholesome, and I am sure other viewers will feel this way too.
Varela's Lucius — although not credited in the episode — does well in one specific scene at the beginning. I do think he is more deserving of a role in the series than the man the character followed in Season 1. He knows where to stand his ground and where his loyalties lie. While Fimmel does a fantastic portrayal as his character, Marcus Drusus is the complete opposite of what Lucius symbolizes.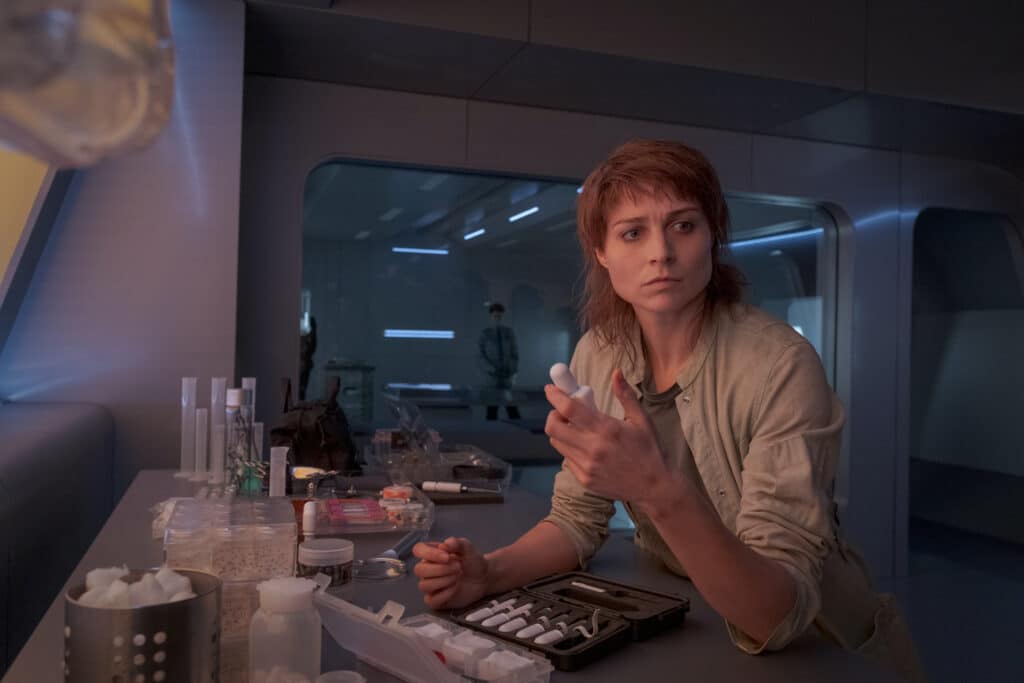 Final Thoughts
This episode also confirms the time that has passed between the Season 1 finale and the Season 2 premiere. Along with the human characters that have grown in that space, we also see a literal growth in the serpent as well. Only time will tell how this will end.
At just around fifty-four minutes — and the longest-running episode of Raised by Wolves Season 2 thus far, "Good Creatures" improves from the premiere episode and tones down a bit on some of the action. It would be interesting to debate on who is more of a monster in this episode: Marcus or the serpent. I could answer that question…but I would rather not spoil that surprise for fans of the show.
Raised by Wolves Season 2 premieres on February 3rd on HBO Max!
Have you seen Season 1 of Guzikowski's series? Do you plan to see its second season? Let us know! For more drama and science-fiction-related news and reviews visit and follow The Cinema Spot on Facebook, Twitter, and Instagram!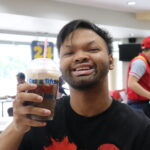 A film and television critic with a Bachelor's of Arts in English Literature with a Writing Minor from the University of Guam. Currently in graduate school completing a Master's in English Literature.