Want to hear more from the actors and creators of your favorite shows and films? Subscribe to The Cinema Spot on YouTube for all of our upcoming interviews!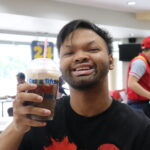 A film and television critic with a Bachelor's of Arts in English Literature with a Writing Minor from the University of Guam. Currently in graduate school completing a Master's in English Literature.
Sweet and sour — that is how we can describe this week's spectacle of Barry. Alec Berg and Bill Hader's HBO dark comedy crime drama series is here again for its third season, and there is enough evidence to describe it as one of the few best episodes of the season. The second episode is titled, "limonada". It is written by Berg and Hader and directed by Hader.
In this review, I will be discussing Barry Season 3 Episode 2. There will be no spoilers here, as the title of this article suggests. Nonetheless, please read ahead at your own discretion to avoid any possible revelations.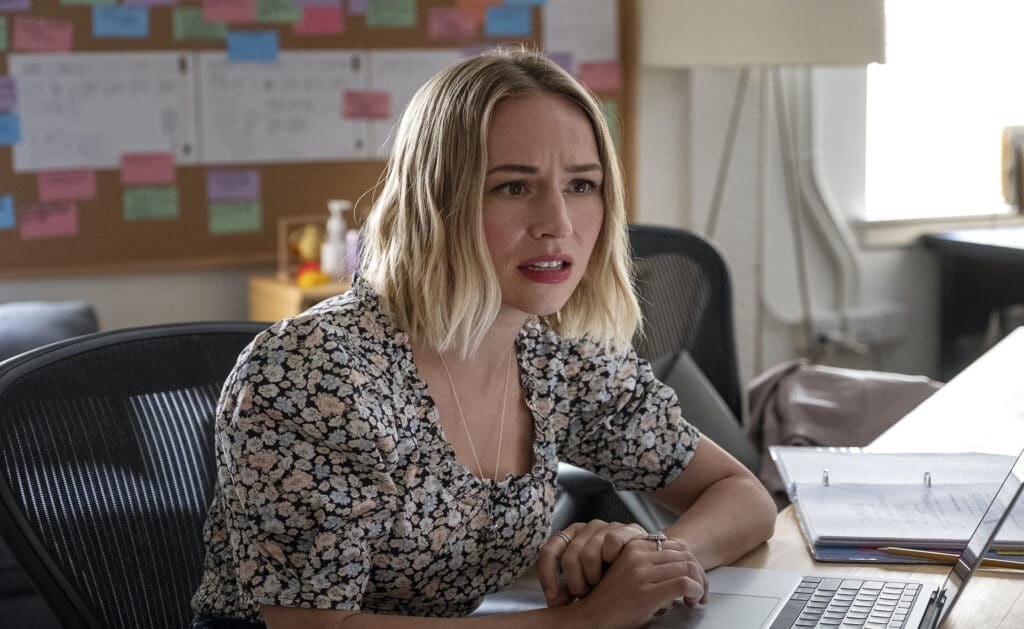 Plot Synopsis
According to WarnerMedia's pressroom, here is the logline for Barry Season 3 Episode 2— "limonada".
Say you're going to the Redlands.

WarnerMedia
Discussion
NOTE: It should be known that I got to see the first six out of eight episodes of Barry Season 3. This is my second time watching these episodes.
Running just a bit over 28 minutes, this week's episode of Barry Season 3 holds a more fortified story than the premiere episode. Utilized as levity, Herse's cinematography only adds (or removes) a layer to the gravity that we get in a few scenes, including the opening shot, a lemonade stand, and a lesbian home. The camera is framed and positioned in such a way that what is dramatic is foregrounded and, consequently, anything hilarious is used as a background.
Conversely, one scene I did find as funny as the opening shot is that which features NoHo Hank (Anthony Carrigan) and Cristobal Sifuentes (Michael Irby). While in the previous episode, it is revealed that they established a relationship, there is something unique about this particular scene that further adds depth to the subplot. Herse's shot here does not foreground and background the presences of comedy and drama but rather blends them well.
Finally, Herse has a closing shot that closes up on two characters' faces. This obstruction of what is foregrounded could mean that the dramatic tone will prove itself an obstacle; at the same time, the comedy will still be present.
Roles
Like "forgiving jeff", "limonada" continues this recurring series theme of purpose. While in the first season, Barry (Bill Hader) finds purpose in acting, Season 3 has the protagonist find purpose in others to continue fulfilling his own purpose. In Los Angeles, everyone is out and about chasing dreams, which is the most challenging and most frustrating feat that requires patience.
In the case of this HBO series, everyone possesses a role: Barry is a hitman who longs to become an actor, while Gene Cousineau (Henry Winkler) is an acting coach who has not yet landed himself a solid role. Barry tells another character, "If I don't do this, I don't live". While this line does contain a double meaning, either context returns to the concept of purpose. Additionally, we have Sally Reed's (Sarah Goldberg) Joplin co-star, Katie (Elsie Fisher), who plays the Hollywood game the right way, especially if she witnesses some toxic qualities in this line of work.
The episode also has both Sally and Cristobal encounter conflicts of interest. They each discover an opposing entity that prompts them to possibly take a different route. From what I have seen in the following episodes of this season, at least one of them will not reach the stars. Meanwhile, Cousineau does not really get much of an option…
The Crew of Barry
Barry is created by Alec Berg and Bill Hader.
Berg, Hader, Aida Rodgers, and Liz Sarnoff serve as the executive producers of the series. Julie Camino and Duffy Boudreau serve as the producers. Emily Heller and Jason Kim serve as the supervising producers. Artūrs Rūsis and Amy Solomon serve as the co-producers.
Sherry Thomas and Sharon Bialy serve as the casting directors of the show. Stacia Kimler is the casting associate. Mindy Rengrudkij and Ashley Albans are the casting assistants, while Rich King and Lou Verdi serve as the extras casting.
Carl Herse is the director of photography. Ali Greer serves as the editor, while Anton Vidale is the assistant editor. Emma Barrie serves as the executive story editor.
Wade Allen serves as the stunt coordinator.
David Wingo composes the music of the series. Liza Richardson serves as the music supervisor. Michael Brake is the music editor.
Eric Schoonover is the production designer. Chrisi Karvonides-Dushenko serves as the costume designer, while Jackie Martinez serves as the assistant costume designer. Andrew Leitch serves as the art director, while Curtis Moore and Rachel Scott are the assistant art directors. Rachael Ferrara is the set decorator.
Katherine Kousakis serves as the head of the hairstyling department. Amanda Bourne is the assistant head, while Morgan Ferrando serves as the hairstylist.
Leo Corey Castellano serves as the head of the make-up department. Denise Dellavalle is the assistant head, while Ruth Haney serves as the make-up artist.
The Cast of Barry
Bill Hader portrays the titular protagonist, Barry Berkman/ Barry Block.
Stephen Root is credited as Monroe Fuches, while Sarah Goldberg portrays Sally Reed. Anthony Carrigan plays NoHo Hank, while Sarah Burns is credited as Detective Mae Dunn. Henry Winkler portrays Gene Cousineau.
D'Arcy Carden guest stars as Natalie Greer, while Michael Irby plays Cristobal Sifuentes, the leader of the Bolivian mafia. Miguel Sandoval plays Fernando. Jessy Hodges plays Lindsay Mandel, Sally's agent. Andrew Leeds appears as Leo Cousineau, Gene's son.
JB Blanc, Nick Gracer, and Turhan Troy Caylak appear as Batir, Yandal, and Akhmal, members of the Chechen mafia, respectively. Elsie Fisher guest stars as Katie, Sally's co-star.
Kate Mines, Emily James, Nandini Bapat, Blair Beeken, and Liz Sarnoff also star in the episode. Michael Andrew Baker appears as a producer while casting directors Allison Jones and Ben Harris appear as themselves.
Ariana Raygoza, Logan Guntzelman, and Kimberly Woods also star. Eli Michael Kaplan appears as Gordon Cousineau.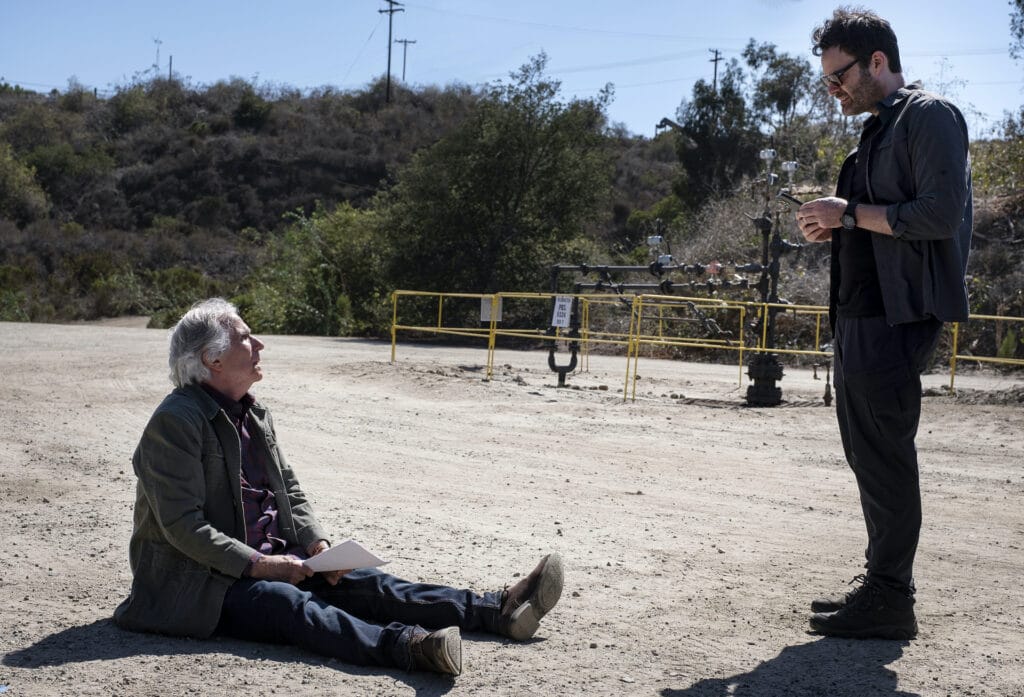 Performances and Character Developments
Hader and Winkler's performances together as student and teacher is an incredible display in this episode of Barry. They show a change in their bond of shared pain, that they do, indeed, both yearn for purpose in this world. While this part of the story is considered dark, there is still something worth laughing at that shows perhaps these characters will be alright.
Barry goes around Los Angeles telling people that Cousineau deserves to have a second chance. After many rejections for all the same reason, it comes down to a monologue from Barry who provides a testament to Cousineau's ethos. At this point, Cousineau is an individual who is pure at heart, despite all the harsh hardships he's put others through. It will take time and patience thereof, but I do believe that he has become a better human being.
Hader does share one terrific scene with Goldberg that I believe makes this episode Emmy-worthy. I know it's not the best in the season — just wait for the midst of it; however, I would like to place it at the top of the most powerful moments the season has to offer thus far.
Final Thoughts on This Week's Barry
"limonada" is an interesting episode title for this second episode of Barry Season 3. Like lemonade, there is a popular mixture of flavor or, in the context of this series, of genres, that is, comedy and drama.
Next week will be a decent episode but I don't think it is as great as this one. For now, we will just have to wait and see.
Barry Season 3 is now airing on HBO!
Have you seen Alec Berg and Bill Hader's series? If so, then what are your thoughts on it so far? Let us know! For more dark comedy and drama-related news and reviews visit and follow The Cinema Spot on Facebook, Twitter, and Instagram!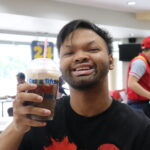 A film and television critic with a Bachelor's of Arts in English Literature with a Writing Minor from the University of Guam. Currently in graduate school completing a Master's in English Literature.