Want to hear more from the actors and creators of your favorite shows and films? Subscribe to The Cinema Spot on YouTube for all of our upcoming interviews!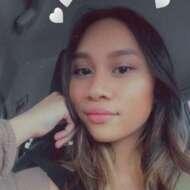 I am an English and Film major, cinephile, and aspiring writer! When I'm not buried in school work and lectures, I'm usually in the depths of streaming services and their plethora of film options. Or reading.
What do Midge and Icarus have in common? They both flew too close to the sun. Except Midge now lives on to reap the consequences of her own actions. Prime Video's The Marvelous Mrs. Maisel Season 4, Episode 2 is titled "Billy Jones and the Orgy Lamps". It is written by Daniel Palladino and Amy Sherman-Palladino and directed by Daniel Palladino.
This episode's title is named "Billy Jones" because of a comic that is pissed off at a nightclub; and "Orgy Lamps" because of the eccentric piece of decor Midge (Rachel Brosnahan) and her best friend Imogene (Bailey De Young) unpack from the basement. Where's the correlation? There really is none, but it sounds like a pretty cool name for an Indie Rock band!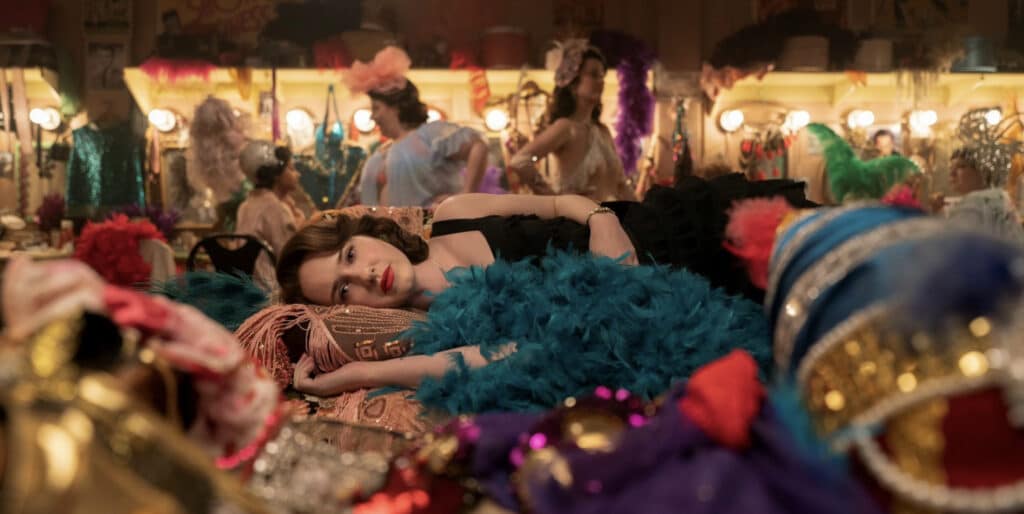 Plot Breakdown of The Marvelous Mrs. Maisel Season 4, Episode 2
Following the fourth season premiere episode, "Billy Jones and the Orgy Lamps" starts with Midge and Imogene unpacking all of Midge's furniture from the basement to bring up to the new-old apartment she managed to buy back from Moishe Maisel (Kevin Pollak). By "unpack", I mean they instruct a large group of large men on what to bring and where to bring it. The "unpacking" becomes a commonality throughout the episode, as scenes of Imogene, Rose Weissman (Marin Hinkle), and their maid, Zelda (Matilda Szydagis) redecorate the kitchen (separately, on three different occasions) in their own ways.
Midge brings her parents over to come see her new-old apartment, but this is where the audience can guess it'll go downhill at full unreconciling speed. She offers them to live with her so that they can move out of Moishe and Shirley's (Caroline Aaron) place in Queens. If you aren't already caught up, Rose and Abe, much to their dismay, moved in with the Maisels after Abe quit his teaching job and Rose gave up her trust fund to her chauvinistic side of the family. Offering her parents a room in her home is surely a generous thing, but when it comes to The Weissmans, maybe the decision should require more deep consideration.
Unpacking the Smaller Things
A couple of other things occur in this episode. Susie (Alex Borstein) visits her ex-client, the famous female comedian Sophie Lennon (Jane Lynch), sitting in a wheelchair for efficient traveling purposes only. At this point, we're all made well aware that her ego plays more of a part in her personality. Sophie had checked herself into a nursing home for mentally ill people, claiming that she and her lawyers decided it was "a good time to have a nervous breakdown." The whole purpose of Susie's visit was to get Sophie's signature on some official documents stating they no longer work with each other. Sophie sorrowfully agrees, signs the paper, and wheels away. All after signing "Lucille Fucking Ball" at the signature line.
In Queens, Joel's (Michael Zegen) mother is trying to set her son up with a pregnant woman. Not sure what the purpose of this scene was, but that's all where it goes and nothing else happens after that. Maybe just old-fashioned parental panic.
Susie finally gets the insurance money to replace the money she "borrowed" from Midge.
Back home, Midge is irate because her milk didn't get delivered that morning; Shy Baldwin's (Leroy McClain) fraudulent marriage to his long-time girlfriend is announced on live television; and her parents are driving her absolutely insane. (What's new?) Nothing is looking good for Midge. In fact, she calls Susie to pretty much say she's given up. As a true, hard-working manager with a past gambling problem and no more debt, Susie shows up at Midge's apartment, unannounced, and urges her to get out of the house for a girl's night out.
They end up at a comedy club, but not with the intent of Midge hopping on stage and eliciting laughs for her bruised ego. Instead, Midge uncharacteristically mocks the male comedians out loud. They're eventually kicked out of the club, left on the streets to harass every pedestrian. Seriously, where did this sudden turn in character come from? Midge is arrested and continues her rant about the patriarchy in jail for her all-female audience.
The episode ends with Midge and her father, Abe (Tony Shalhoub), sitting on the living room floor and having a heart-to-heart about the importance of pursuing dreams. Yet another whiplash turn.
Let's Discuss…
My first thought after watching this episode was: where did all the female resiliency and confidence go from last season? What happened to all the talks of "changing the industry" and paving their own way? In "Billy Jones and the Orgy Lamps," what tips Midge over the edge is the fact her milk didn't get delivered! I mean, I understand the deeper intent; that is, "it's a man's world" and because her husband owned their shared milk account, she can't get milk delivered anymore because they're divorced and she has to start from scratch.
Perhaps that's the foundation of this new season. Midge must start from scratch. Just like in Season 1, everything had been taken away from her and the dazzling life of a housewife in the 1950s is buried in the ground. With a tombstone reading "The Old Mrs. Maisel." The new Mrs. Maisel had a taste of the sweet life and now has to find a way to gain it all back.
Also, after three seasons of The Marvelous Mrs. Maisel, you'd hope to see some character development with Midge's parents, at least a little if not at all. Their lives have changed drastically from being at the top and knocked to the bottom, yet, they remain as elitist and stubborn as ever. When Midge offered her parents a place to live, they accepted with the agreement they'd tell everybody a cover story to avoid embarrassment. The cover story: Midge's parents actually bought back the apartment (the one Midge had worked so hard on buying herself) for her after the divorce. This way, they won't look like charity cases. Audience frustration with the Weissmans remains a constant factor across all seasons.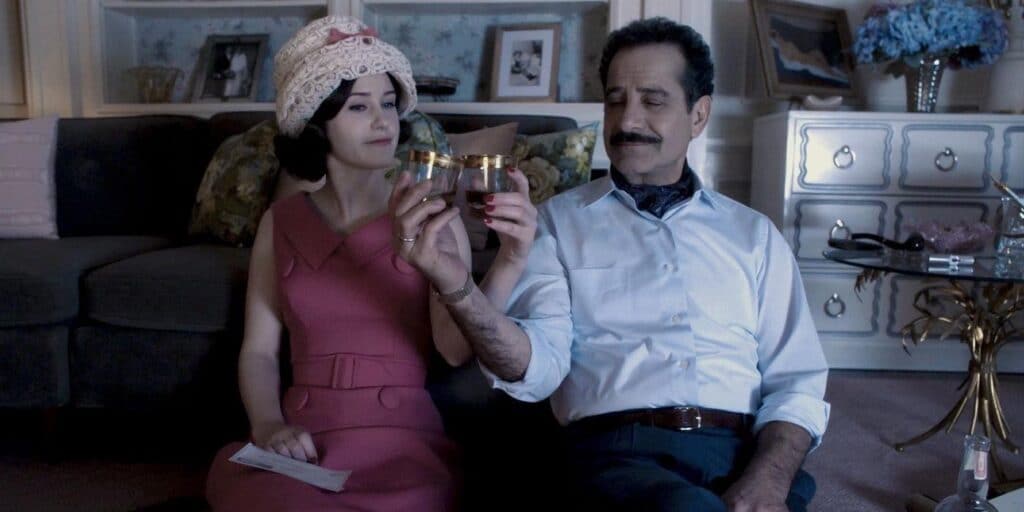 Final Thoughts on The Marvelous Mrs. Maisel Season 4, Episode 2
In The Marvelous Mrs. Maisel, we've always known Midge to be head-strong and above sexism, especially in the entertainment industry. Why wasn't this characteristic carried on in this episode? I guess we'll have to see how she handles it in the next. It seems like Midge had struggled through every obstacle possible. So what will be in her way this time and how will she trudge on?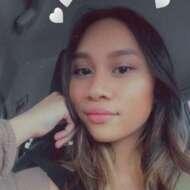 I am an English and Film major, cinephile, and aspiring writer! When I'm not buried in school work and lectures, I'm usually in the depths of streaming services and their plethora of film options. Or reading.