Want to hear more from the actors and creators of your favorite shows and films? Subscribe to The Cinema Spot on YouTube for all of our upcoming interviews!
Ozark Season Four Episode Two is directed by Andrew Bernstein and is written by Laura Deeley.
In "Let the Great World Spin", Martin "Marty" Byrde (Jason Bateman) prepares the soon-to-be deal between Omar (Felix Solis) and the FBI to begin, while his wife Wendy Byrde (Laura Linney) plays politician and philanthropist.
The Cast Roster of Ozark Season 4 Episode 2
The cast continues to entertain during this episode.
Julia Garner remains a star within the supporting cast and her character is still mourning the events of Season Three, while making moves to seemingly become the next Marty and Wendy of the town and enlisting the help of the Byrdes' son, Jonah (Skylar Gaertner).
Jim Rattelsdorf (Damian Young) returns to help the Byrde's as well, informing Wendy of all the face she's about to have to play. Charlotte (Sofia Hublitz) continues to support her parents as well and is almost a "right hand man" character for her parents, but it works.
Jonah continues to make moves of his own and does almost nothing but piss off Wendy in the moment. Hopefully he can see the error of his ways sooner, rather than later.
Spinning
The plot moves along much better, and as the title suggests, sometimes you can do nothing but let the world spin. Ruth continues to gain connections and learns to let things spin too. She attempts to do more with creating her own criminal empire but it backfires in her face.
Javi (Alfonso Herrera) continues to cause problems for Marty and Wendy, which makes Marty's first interaction with the new sheriff (CC Castillo) quite interesting. Another character that will inevitably cause a problem for the Byrdes is the private investigator Mel Sattem (Adam Rothenberg), who randomly pokes around at inconvenient times.
There's a scene between Maya and Marty in which he finally confesses that Javi is in town, although he kept many of the details to himself, for obvious reasons. However, it's a great indication of the care he feels towards Maya and that he truly doesn't want her to be just another pawn in Omar's game. He also wants out, so he has to play his cards right. Omar has also yet to realize that he can't just walk away from the FBI, so it's interesting to see how that will play out.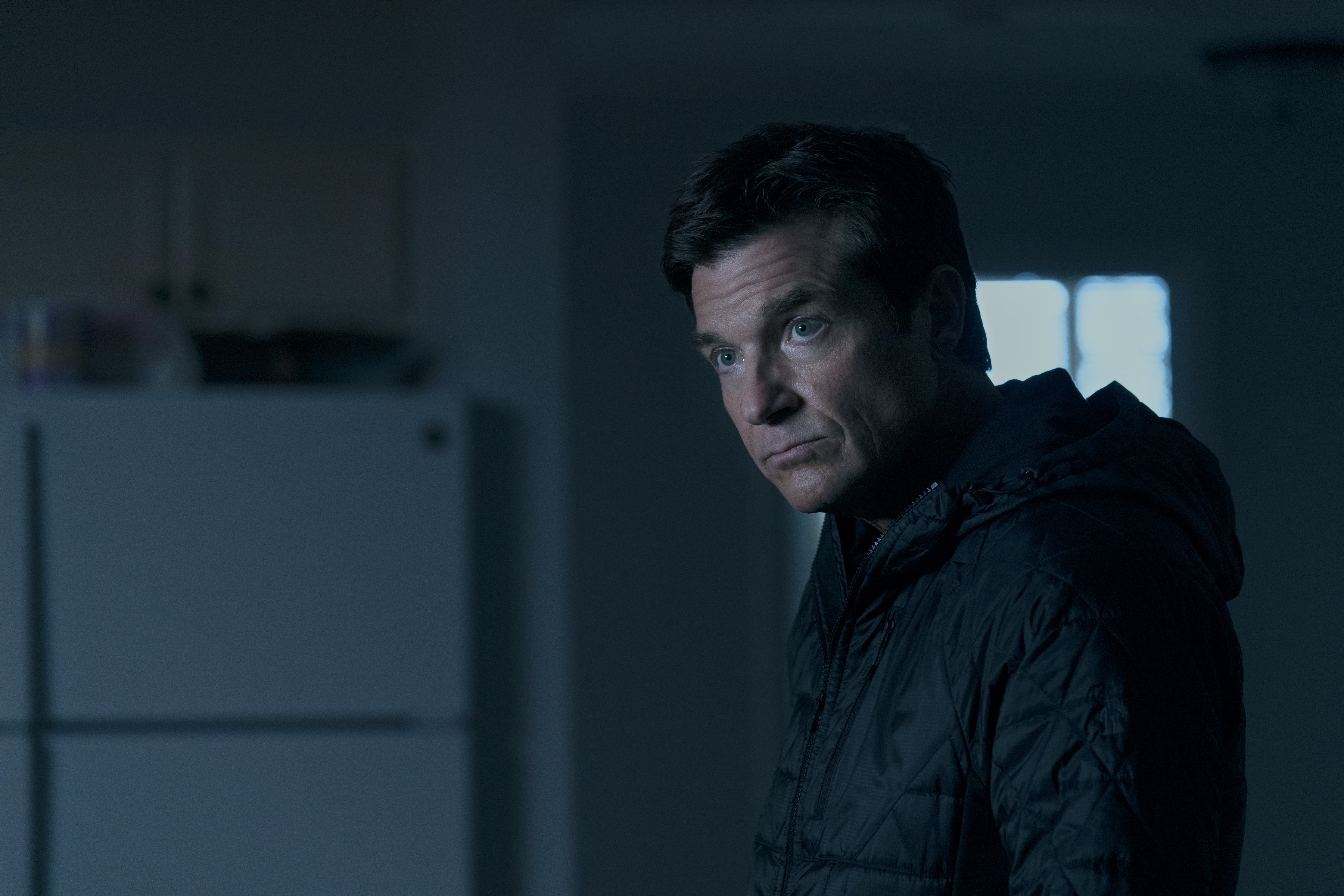 Elements of the Episode
The cinematography remains a standout as well, constantly sticking us within the tension of the scene; a fantastic addition to the story. The editing is slick and smooth as well and adds the "extra hmph" the show sometimes needs. In past seasons, sometimes plot and narrative were given priority over character development, and while it never really hurt the show, it seems that that element is gone this season. These first two episodes of Season 4 have shown the growth of Marty in particular and the continued theme of family reoccurs throughout this episode heavily. Omar also seems to be ready to pay for his sins and reckon with all he's done as head of the Navarro Cartel and he wants to prepare a better life for his family as well.
Final Thoughts
Ozark's final season is getting better as the episodes move along. Overall, "Let the Great World Spin" is a continued indicator of the potential that Season Four possesses. The show does best when it's keeping viewers anticipating the next move of the cartel and of the Byrdes.
Marty seems more on edge than ever and his nerves can't catch a break. Furthermore, the supporting cast is performing more and more and it does the show well. This is just another great episode in what is looking to be the best season of Ozark.
What were your thoughts on Episode two? Keep it right here with TCS for the review of episode 3 of Ozark's final season!