Want to hear more from the actors and creators of your favorite shows and films? Subscribe to The Cinema Spot on YouTube for all of our upcoming interviews!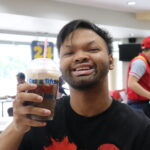 A film and television critic with a Bachelor's of Arts in English Literature with a Writing Minor from the University of Guam. Currently in graduate school completing a Master's in English Literature.
After over a two-year hiatus, Love, Death and Robots has returned. With eight episodes in its second volume (ten less than its first), Netflix's science fiction anthology series remains outstanding. In this article, we will not give away much detail. Still, beware ahead for any minor spoilers.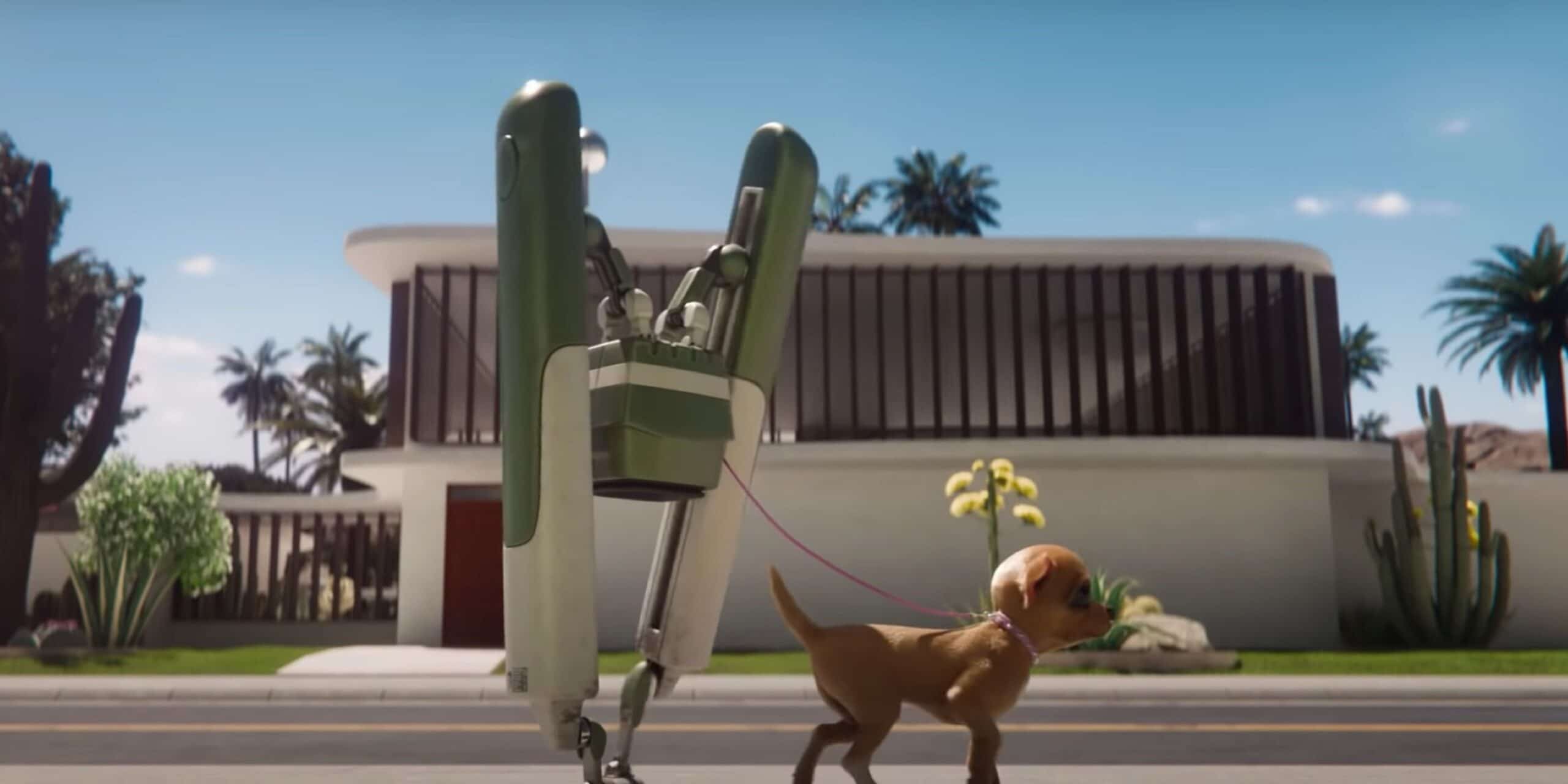 Plot Summaries
Eight short stories are adapted to script by John Scalzi and Meat Dept, Philip Gelatt, and Tim Miller. Each episode tries to fit the series' titular themes of love, death, and robots.
"Automated Customer Service"
Based on a short story by John Scalzi.
Directed by Meat Dept and produced by Atoll Studio, an elderly woman's Vacuubot enters Purge Mode. As a result, the robot traps Jeanette (Nancy Linari) in her home with her dog.
Ben Giroux voices the Automated Customer Service operator, while Brian Keane voices senior citizen, Bill.
"Ice"
Based on a short story by Rich Larson.
Directed by Robert Valley and produced by Passion Animation Studios, two brothers move with their parents to a new planet. There, the inhabitants are modded with abilities, while others are seen as "extro."
Archie Madekwe voices the protagonist, Sedgewick, while Sebastian Croft voices his younger brother, Fletcher. Mike Bodie and Maria Teresa Creasy voice the characters' parents. Beatriz Godinho, Alexander Lobo Moreno, and Miguel Amorim voice Logan, Bruce, and Oxo, respectively.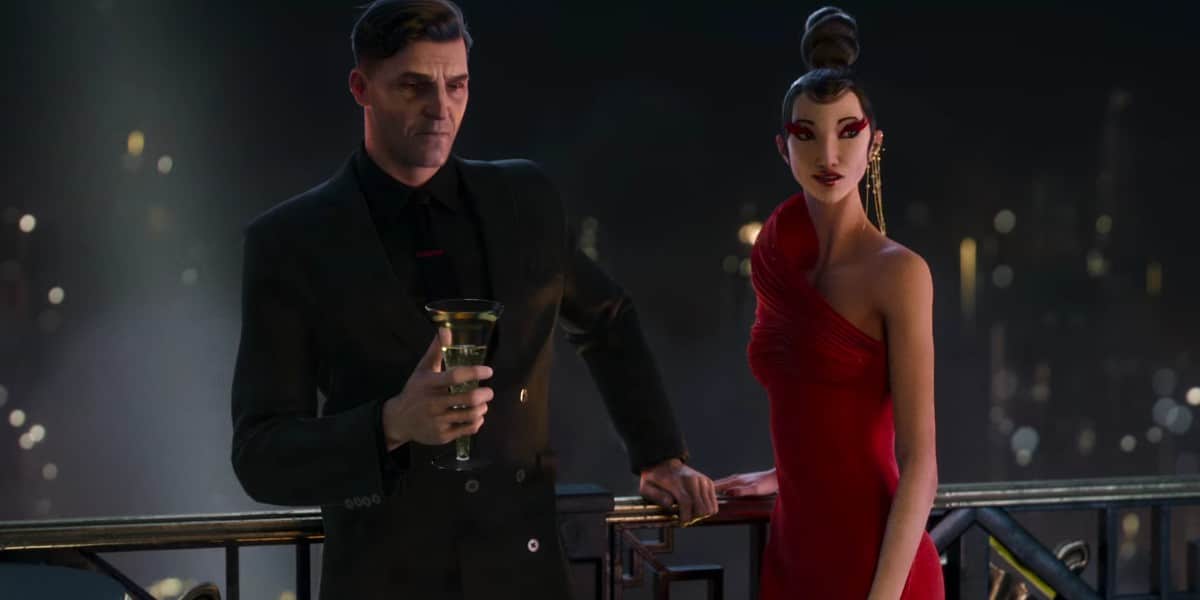 "Pop Squad"
Based on a short story by Paolo Bacigalupi.
Directed by Jennifer Yuh Nelson and produced by Blur Studio, a police detective faces personal traumas that come with eternal living. He and others officers arrest those who keep children hidden from public view. The detective must face the dilemma of ridding the source of their immortality or choosing to die eventually.
Nolan North voices the protagonist, Detective Briggs, while Elodie Yung voices his love interest, Alice. Ike Amadi, Michelle C. Bonilla, and Noshir Dalal play Officers Mantus, Pentle, and Soran, respectively. Dendrie Allyn Taylor voices an old woman named Ruth, while Emily O'Brien voices a mother named Eve.
"Snow in the Desert"
Based on a short story by Neal Asher.
Directed by Léon Bérelle, Dominique Boidin, Rémi Kozyra, and Maxime Luère, and produced by Unit Image, a lone aging traveler (Peter Franzén) is hunted down by a group of bounty hunters. He is accompanied by a young woman named Hirald (Zita Hanrot).
Jonnie Hurn voices Baris, leader of bounty hunters after the protagonist. Julie Nathanson, Scott Whyte, and Piotr Michael voice supporting hunter characters Meck/ Jharilla, Trot, and Jharit, respectively.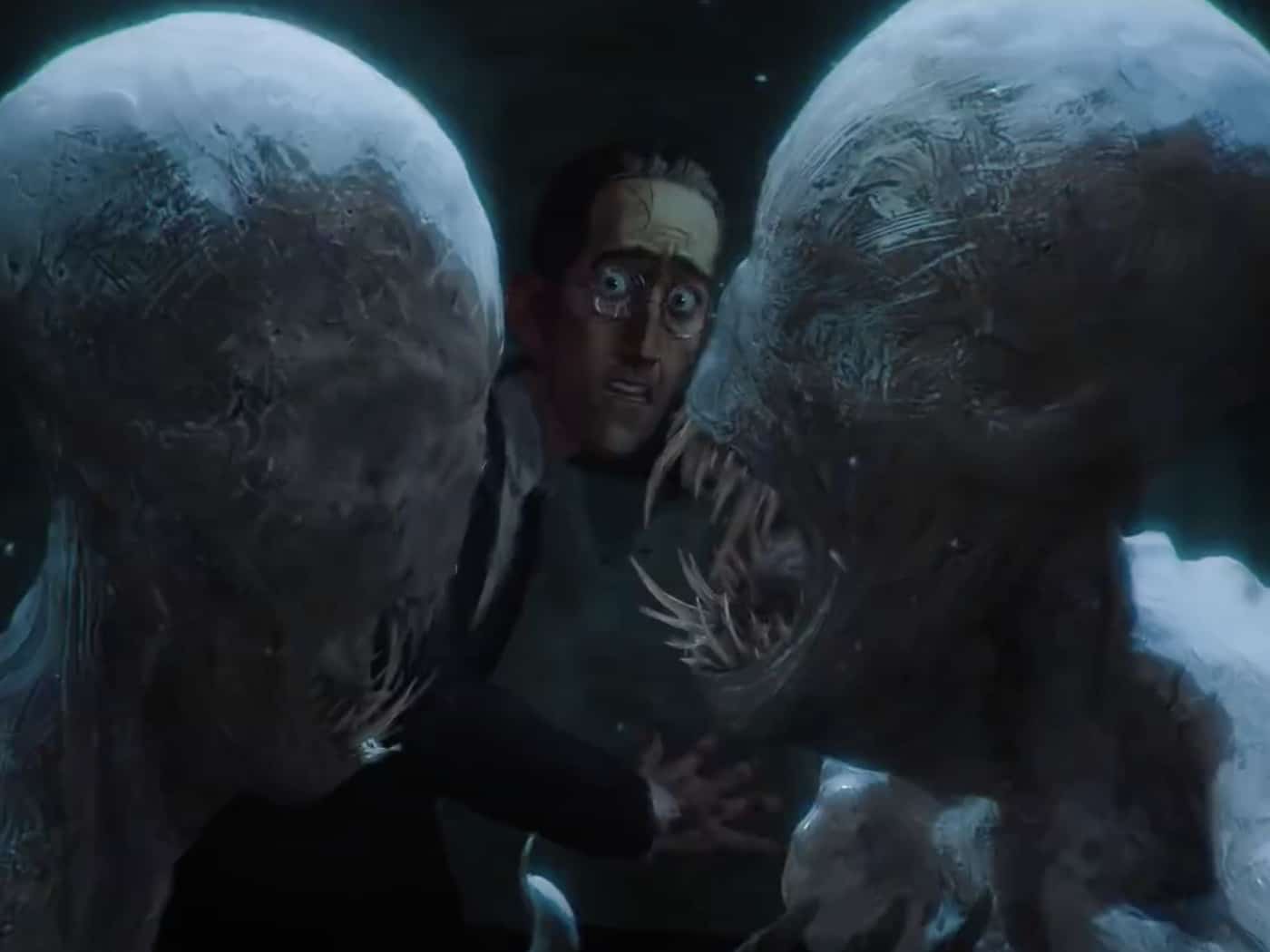 "The Tall Grass"
Based on a short story by Joe Lansdale.
Directed by Simon Otto and produced by Axis Studios, a train stops in the middle of nowhere. A passenger named Laird (Joe Dempsie) takes a smoke break by is lured off the tracks and into the tall grass areas. However, what he finds is glows of blue light and something far dangerous than that.
Steven Pacey voices the story's train conductor character.
"All Through the House"
Based on the short story by Joachim Heijndermans.
Directed and edited by Elliot Dear and produced by Blink Industries, two siblings wander downstairs from their room on Christmas morning to sounds of Santa Claus. Although, what they encounter in their living room more unusual than expected.
Sami Amber voices William "Billy", while Divi Mittal voices his sister, Leah. Fred Tatasciore also appears in a voice role.
"Life Hutch"
Based on the short story by Harlan Ellison.
Directed by Alex Beaty and produced by Blur Studio, wounded space pilot Terence (Michael B. Jordan) crash lands on an asteroid. Aboard another downed ship, he uses his intelligence to fight off a malfunctioning maintenance robot.
Michelle C. Bonilla voices the space commander, while Brian T. Delaney voices a space pilot.
"The Drowned Giant"
Based on a short story by J.G. Ballard.
Directed by Tim Miller and produced by Blur Studio, a scientist named Steven (Steven Pacey) and his colleagues investigate a deceased, naked giant who washed ashore on a beach. The protagonist narrates the story of the corpse as time passes.
Laura Pacey voices Steven's female colleague.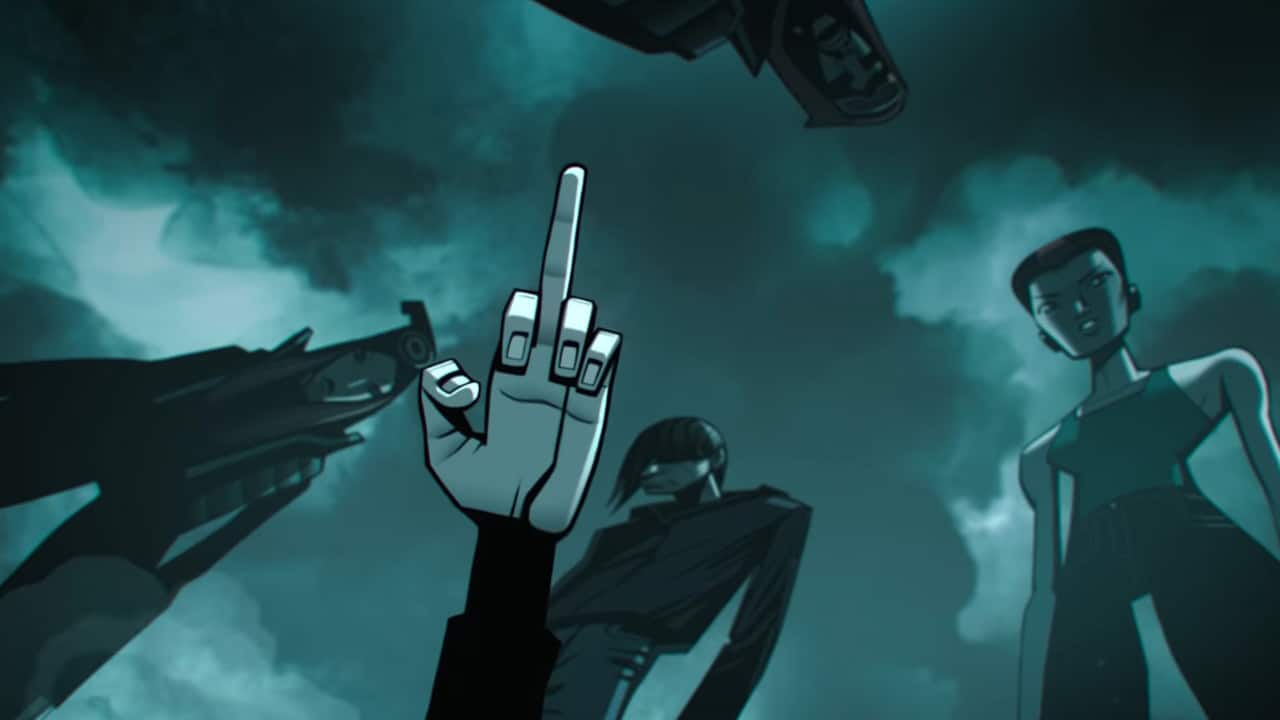 Discussion
Despite having several fewer episodes than its first volume, Love, Death, & Robots Volume 2 makes us feel right at home again. I would suggest watching this new set of stories late at night for full effect. With this amount of episodes, I felt it was easier to binge and not get so tired as the end. Of course, I wanted more of the series, even though there is around a year to wait until Volume 3.
There were some great cinematographic elements in the stories. Some examples include the Blade Runner-esque look to "Pop Squad," dusk in "Snow in the Desert," and Terence's physical pains in "Life Hutch." Some of the animation styles seemed a bit new to me and took some getting used to. (I refer to parts of the volume's first two episodes, "Automated Customer Service" and "Ice".) Meanwhile, most of the other episodes feel like they've come straight from a video game narrative. I found these to be spectacular as if eye-candy.
The Writing
Each short story adaptation was intriguing, and the end of every episode left me satisfied. Perhaps there could have been more plot to some narratives, but the way they concluded seemed good enough. In "Ice," I would have liked more from the brothers' backstory and development to further understand the ending. I felt the way "The Tall Grass" ended was good, but there could have been more reasoning to the twist that it has.
I loved "The Drowned Giant" in terms of its narrator's poetic language using philosophical and scientific jargon. It was almost as if I were watching a new version of Stephen King's novella, "The Body." (This novella was adapted into a film, Stand By Me.)
The lower episode count made for good pacing, especially if you are in the binge-watching mood. "Automated Customer Service" was naturally superb as Volume 2's premiere episode, and the same could be said for "The Drowned Giant" as the volume's finale. I liked the former's line, "Never a moment's rest in this barren wasteland that is now your existence." This sets the tone of the season, that none of the characters in these stories will make it out in one piece. The latter episode's writing was the best, in my opinion. The protagonist compares the giant to the "imperfect and puny copies" and "minuscule replicas," aka the smaller humans.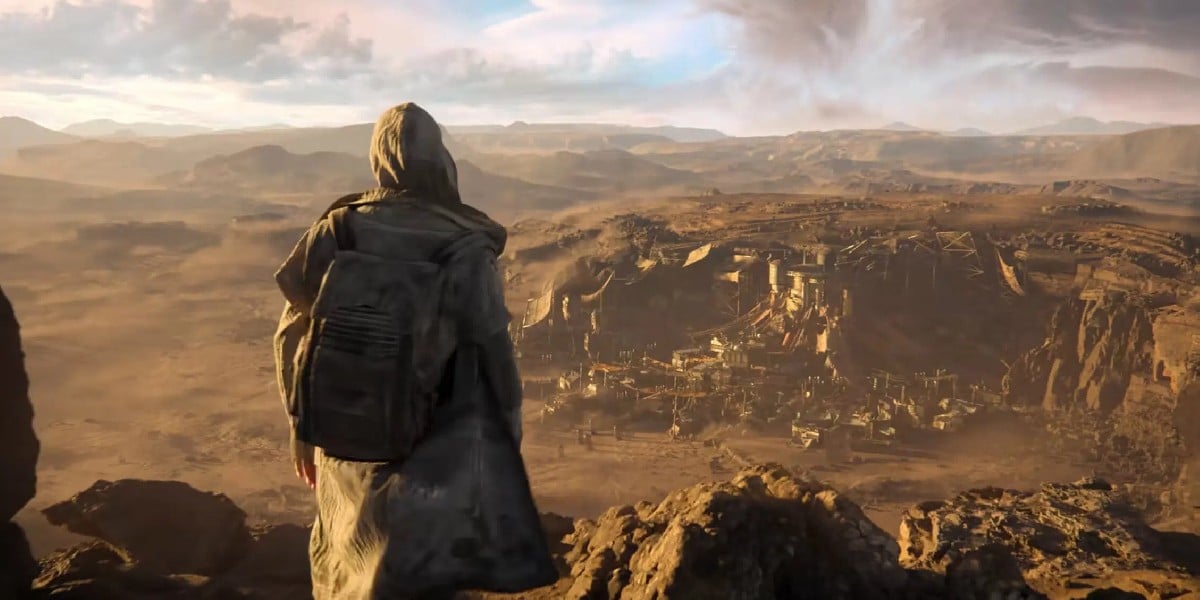 Performances and Character Development
Briggs's development in "Pop Squad" was excellent. We got to see the character start in the belief that "we can't keep letting people into this party if no one ever leaves." From there, he was able to question his own actions as well as those of other people. His ultimate choice was good writing.
The action sequence at the end of "Snow in the Desert" was a sight for sore eyes, too. Franzén and Hanrot's character dynamic as their respective characters was lovely, and they made me feel as if I'm not alone in the world.
Billy and Leah's development in "All Through the House" was good. I liked their change in perception of traditional Western beliefs.
Finally, I loved Michael B. Jordan's performance in Beaty's "Life Hutch." For fans of the actor, it felt nice watching him in a motion-capture animated action-horror narrative. Knowing his love and passion for the anime genre, I believe this would make a good transition into that realm of storytelling. I would like to see where he goes next if he continues on that path.
Final Thoughts
I liked the overlapping of some other elements, such as the appearance of the IPSWICH Collectibles store across two episodes. It felt like the series was establishing a universe of its own in front of our very eyes. In fact, this is what the series' source material (the 1981 film, Heavy Metal) has done. I would like to see this revealed in the future, but maybe not until the end of Volume 3 at the earliest.
On one hand, I liked the stories the way they were presented, but on the other, I felt some deserved a bit more substance. Nonetheless, all of the episodes were well crafted, with beautiful music and storytelling worthy of merit. Not only did they delve into themes of love, death, and robots, but they examined belief, life, mortality, time, and other metaphysical concepts.
Overall, Love, Death, & Robots Volume 2 was worth the wait, and I am confident that Volume 3 will be the same soon. It would be an absolute shame if the series does not win any awards in the upcoming awards season.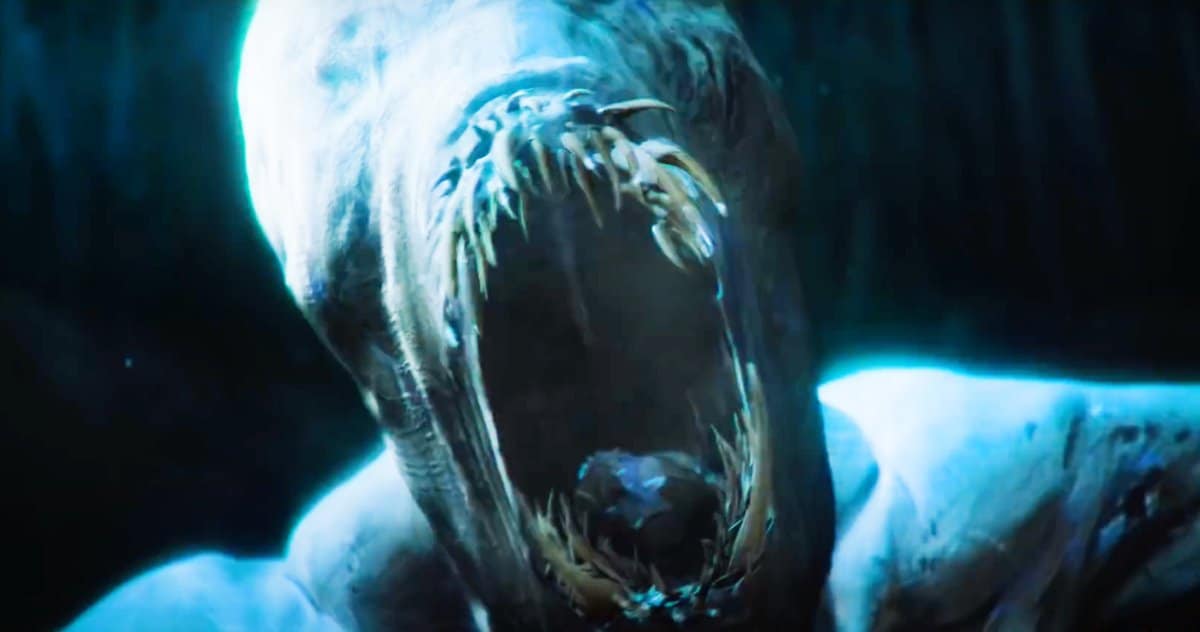 Are you excited to see this series? Have you seen it yet? If so, what are your thoughts? What was your favorite episode, and why? Let us know! For more animation, anthology, horror, and science-fiction-related news and reviews, follow The Cinema Spot on Twitter (@TheCinemaSpot) and Instagram (@thecinemaspot_). You can also catch us on Facebook (TheCinemaSpotFB)!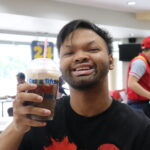 A film and television critic with a Bachelor's of Arts in English Literature with a Writing Minor from the University of Guam. Currently in graduate school completing a Master's in English Literature.