Want to hear more from the actors and creators of your favorite shows and films? Subscribe to The Cinema Spot on YouTube for all of our upcoming interviews!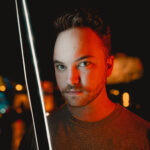 Founder & former Editor-In-Chief of The Cinema Spot | NYU Journalism | Twitter: @prestoncmoore
Netflix's next kids television show will be around for a second season. Julie and the Phantoms, which premieres Thursday, September 10, has already been renewed.
Helmed by High School Musical creator Kenny Ortega, the show follows Julie, a teenage girl with a passion for music. Julie crosses paths with a three-man boy band of phantoms, who have all been dead for 25 years. As they help Julie navigate the teenage life, she helps them become the band they were never able to be.
Little is known about the details of the Season 2 plot, but once the show's first season releases, we may have more of an idea as to where the story will go.
The early Season 2 renewal gives the show lots of promise, and as discussions about a possible Season 3 have already begun, the show has potential to become a family-friendly hit for the streaming giant.
Stream Julie and the Phantoms on Netflix on Thursday, September 10, and remember to visit The Cinema Spot on Twitter (@TheCinemaSpot) and Instagram (@thecinemaspot_) for all your Netflix and cinema news.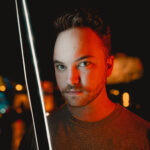 Founder & former Editor-In-Chief of The Cinema Spot | NYU Journalism | Twitter: @prestoncmoore